Apropos velferdstaten. En lettere useriøs kommentar (plukket opp på Facebook**) etter Erna Solbergs statsbesøk i USA og Trumps omstridte bemerkninger* om hvem han ønsket – og ikke ønsket – som immigranter til USA: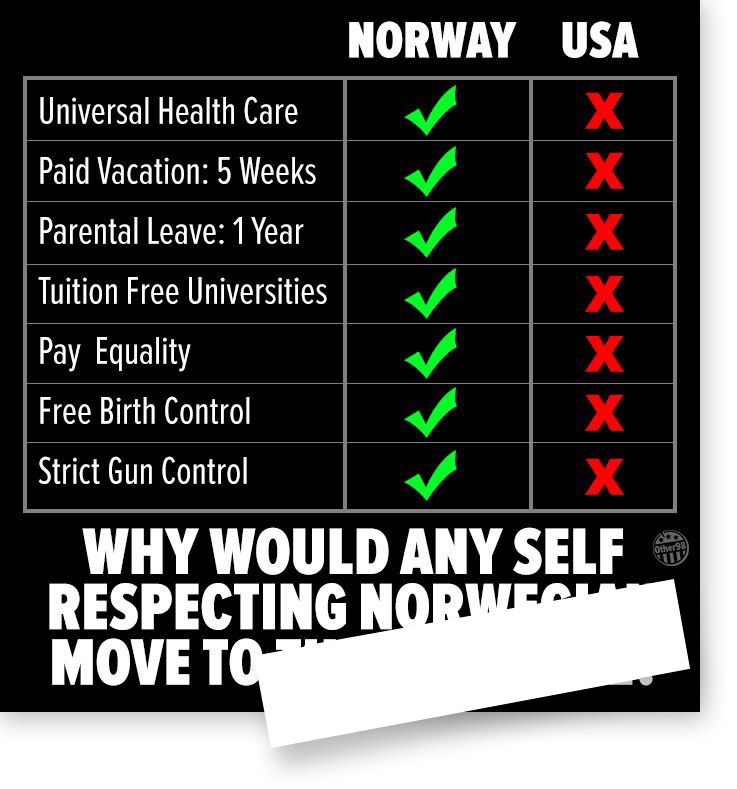 *WASHINGTON — In bluntly vulgar language, President Donald Trump questioned Thursday why the U.S. would accept more immigrants from Haiti and "shithole countries" in Africa rather than places like Norway, as he rejected a bipartisan immigration deal, according to people briefed on the extraordinary Oval Office conversation.
(The New York Times)
**«The Other 98%» på Facebook.
https://www.facebook.com/TheOther98/
.